Join the hundreds of satisfied customers! Here are a few comments made about our products.
-My Bliss Baking was fantastic! I hired them to make my wedding cake/cupcakes, and it was not only delicious, but beautiful as well. They made exactly what I had envisioned and made it perfect and beautiful. The owner, Denise, is incredibly professional and friendly, and very easy to get a hold of. She looks into all of your options to find what the best thing for you is for your specific event. On the day of my wedding, the owner, Denise, stayed for quite some time to make sure my cake was exactly how I wanted it and to make sure everything was going smoothly. I am very pleased with my experience with My Bliss Baking and will definitely use them again in the future.
-Wow! That's incredible. Almost too beautiful to eat. I'd think I'd be crying if I had to cut it!
–Beautiful! You do a great job on all your cakes.
–That's beautiful! I bet it tastes good too!
–Ooh my gosh, that's GORGEOUS!!!
–OMG… You are Amazing! Is that a Tiffany 's box ? Lol
–You are an artist!!! Gorgeous!
–Gorgeous! Very impressive!!
-It was simply amazing! talk about a flawless cake! great job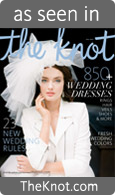 Do you have a Gmail account? Please review us on Google!
Google review: https://www.google.com/?gws_rd=ssl#q=my+bliss+baking
Wedding.com
– Click on the "Review My Bliss Baking, LLC" link to leave a review on Wedding.com!
Review My Bliss Baking, LLC
Weddingwire.com
– Click on the "Review Us"  link below leave a review on Weddingwire.com

Thumbtack.com
– Leave a review for us on Thumbtack.com!
http://tack.bz/20a4h